Published on
Boosting employee engagement is smart business…
Authors

Name

LinkedIn
According to a recent Gallup study, 'one in two employees do not know what is expected of them at work.' Those who reported unclear expectations also report higher daily worry, stress, anxiety and loneliness.
The impact of this finding is staggering to organizational performance; 'By increasing the ratio of employees who know what is expected of them from one in two to eight in 10, organizations can realize a 22% reduction in turnover, a 29% reduction in safety incidents, and a 10% increase in productivity.'
Expanding beyond productivity and engagement, a recent study conducted by Microsoft across 30,000 people in 31 countries found that 41% of the global workforce is likely (or is already) considering leaving their current employer — with the younger generations leading the charge (54% of Gen Z surveyed).
There is a significant risk for unprepared organizations…but on the flipside, a great opportunity for smart companies to gain an edge in an increasingly competitive employment market. Organizations must adopt a thoughtful approach and execution of their hybrid or remote operating model.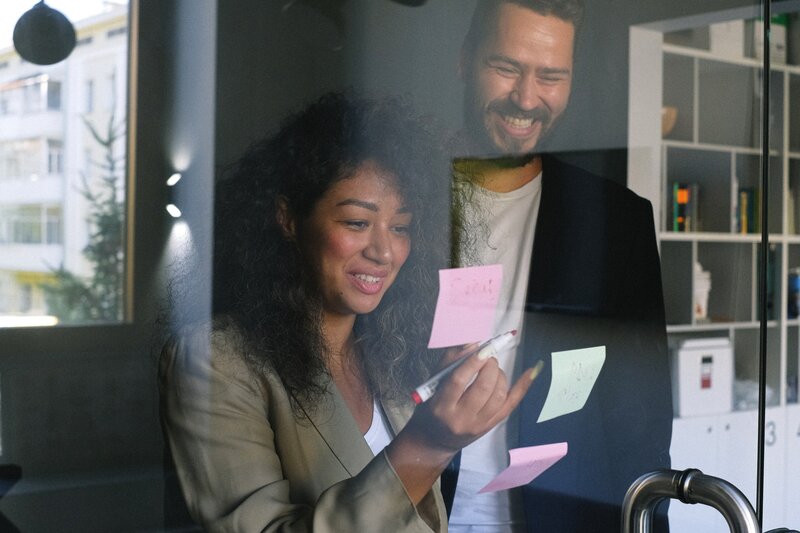 Managers account for 70% of the variance in employee engagement scores. Without doubt, the role of the manager is the most important influencer of staff motivation and engagement.
Now overlay these statistics with the transition to your post-COVID operating model. By this stage, most organizations have determined their go-forward strategy (though they may not be executing on it just yet). Right now is the opportune time for leaders to quickly review and assess their approach and ask themselves:
will our go-forward approach to team dynamics, communication and performance cultivate a culture of motivation and productivity in our post-COVID operating model?
will our go-forward model enhance or detract our ability to retain/attract top-talent?
do we have the habits and controls across all leadership layers to ensure a smooth execution of our hybrid/remote model?
Motivation and engagement at work
The move to a sustainable hybrid/remote work environment is probably the most dramatic change to their daily work life any of your staff members have experienced. As the above findings indicate, care needs to be taken to focus on team morale and motivation. This care should be relatively structured, and it should encompass the key drivers of staff engagement.
The importance a leader can play in impacting these drivers tends to be undervalued. In fact, Gallup found in 2015 that 'managers account for 70% of the variance in employee engagement scores.' Think about that; we've just linked productivity to staff engagement to the daily actions of leaders.
The implication being: if you wish to cultivate a high-performance culture, equip your leaders with the metrics, tools and habits they need to be effective…not only the numbers!
With your managers focusing on the drivers of engagement, the productivity gains will flow.
The importance of a closed-loop communications framework
This is where we see the good organizations separate themselves from the bad.
Good organizations have embedded and high-frequency cadences between staff members, managers and up the org structure. These touchpoints should be a mixture of formal and informal, should be data-driven and again should be focused in on the drivers of engagement and productivity.
Bad organizations have monthly 1:1s, emailed queue reports and a yearly engagement survey and…that's about it.
Where does your organization fit on the communications spectrum?
At root of the issue here is the dirty little secret that a lot of managers do not know how to lead. Often your most productive staff member gets promoted to management when a vacancy occurs, and they inherit the processes and habits of their predecessor.
This is common at the frontline due to the higher proportion of first-time managers.
Set your leaders up for success
Investing in leadership courses and training is fantastic. However without a uniform, frequent and consistent communications framework you will find a large amount of variability from manager to manager and not all managers will be focused on the 'right things.'
Give your managers the metrics and behavioral tools and they will become leaders.
Finally (and what makes it 'closed-loop'), it's important that the effectiveness of your leadership cadence can be evaluated. Which of your leaders are on-board and who should be recognized versus those that need assistance or more direction?